About Nutcracker Exhibitions
Nutcracker is a Midlands based company sited within
minutes of the hub of the UK's motorway network. A professional and friendly team with extensive experience
in providing exhibition and marketing solutions in all
market sectors including Servis Appliances, PowerGen
(Eon), Electra, Subaru, Isuzu, Diahatsu, Vogue, University
of Wolverhampton, NHS and many Local Authorities.
A close working relationship is essential
We encourage clients to visit our offices and work
alongside our design and production team, developing
close and pro-active long term relationships to deliver
practical and innovative solutions.
These strong and positive relationships, supported by a
fully project-managed approach, ensure that projects are implemented in a co-ordinated, practical and cost
effective manner.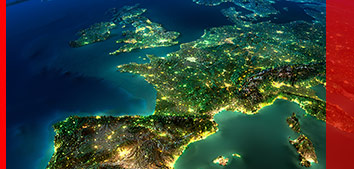 "We provide
International Exhibition
Design & Build Solutions"